Struggling During the Holiday Season? Read This....
The holiday season can be joyous for some and exhausting emotionally to others who are walking through current unfortunate difficulties due to no fault of their own. Christmas cheer, laughter, excited children, lovers hand in hand with the hustle and bustle of purchasing gifts for loved ones can trigger a plethora of emotions; reminding some of what was supposed to be, what they no longer have, or are no longer connected to.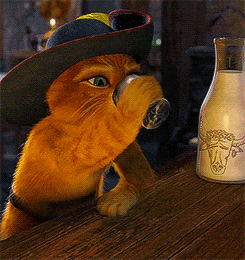 I'm praying for those who will be encountering insensitive loved ones who may intentionally ask questions they know the answers to, only to make themselves have a sick sense of entitlement or superiority because they've "achieved" what you're desiring. Internalizing toxic words of such individuals shatter you even more as you are attempting to be emotionally repaired. For example, they ask questions like:
"Where is your husband/wife?!"
**Knowing you're newly divorced or fresh out of a breakup.
"Weren't you/you and your husband expecting?! OR You're not pregnant YET?!"
**When you just miscarried, are having trouble conceiving, or just taking your time because you're not ready to be a parent yet!
Listen, marriage is NOT the ultimate goal, being single isn't a curse, and not having children doesn't make you less of a woman or chip away at your femininity/manhood! There are people who are married and miserable, have children they cannot take care of and there are those who are single and thriving! No, this is not to diminish your heart's desire by any means, this is only to encourage you and remind you that your story is still being written! This moment in time is only a chapter in your book!
I'm praying for you...you will get through this! No, you're not the only one experiencing these emotions...my heart is heavy too and I know first hand how you feel: weak. But somehow, by the grace of God, you continue on to fight another day! I simply want you to know that you're NEVER alone, Jesus is walking alongside you, and when you can no longer find the strength or will to stand...He takes delight in carrying you! How do I know?! Well, He's carrying me right now and has given me just enough strength to uplift you.
Be encouraged, don't lean into substance abuse or unhealthy behavior to get you through tough times, contrary to popular belief, it only makes things worse. I'm convinced deep-deep within it won't always be like this! Our season of rejoicing is right around the corner if you could just hang in there a little while longer! I'm believing WITH you for OUR total healing and restoration!💖
We who are strong must be considerate of those who are sensitive about things like this. We must not just please ourselves.
✨Romans 15:1✨
And after you have suffered a little while, the God of all grace, who has called you to his eternal glory in Christ, will himself restore, confirm, strengthen, and establish you.
✨1 Peter 5:10✨
XoXo
Ashley LeeAnn