What's Behind What's In Front?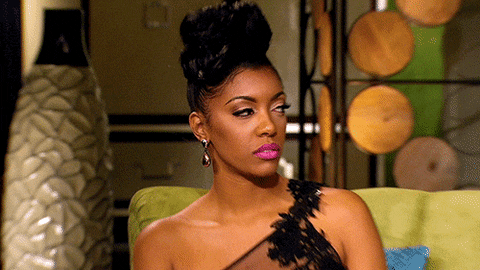 This morning I woke up late (6:45 to be exact) and I was mentally and emotionally exhausted. My only desire this morning was to bury myself as deep in my covers and under my pillows as I could. Yep, you guessed it, I didn't want to be bothered. My attitude was that of a toddler being woken up from a 10 min nap that was scheduled to last an hour. I just didn't feel like adulting, being around people and pretending all is well today.
As I prepared to find my quick outfit for the day, my mood shifted a bit when my children gave me good morning hugs and kisses (with their morning breath...help me Holy Ghost) as they told me they thought I was the best Mom ever! We got dressed and for the first time in a while, I didn't feel like I was what I call, "panic rushing" which is a miracle. I quickly got myself together, slapped on my brows and headed towards the boy's room. Somehow, I managed to calm Austin's emotional meltdown (he wanted to go to Chuck-e-Cheese instead of school), iron their clothes, brush their teeth and wash their faces, have them fed, dressed and in the car by 7:27. Won't HE do it?!
As we were coasting along 565, the inevitable happened, traffic came to a standstill. Austin has to be in the drop off line at school by 7:45 and by this time the clock is reading 7:40 and we're at least 10 min away. The lady behind me is clearly angry at the traffic and was throwing her hands, screaming and banging on her steering wheel. I got somewhat frustrated myself thinking about having to park my car, sign him in at the school and walk him to his classroom. But at that moment I resolved within myself to take a deep breath and analyze what's behind what's in front of my subtle frustrations.
Truth be told if I had gotten up the first time my alarm went off maybe I wouldn't have waited until the pinch of time to leave my house. Instead of being frustrated with my current situation I could do nothing about, I sought the lesson to be learned at the moment. And here's what I learned:
There's a subtle ploy of the enemy to divert our attention from what we should be focused on and proper planning to our current circumstances. The enemy's job is to keep us wound so tight with frustrations and what could, should, and would have been that we miss what God is doing in the now. God has given us all authority to speak our peace and positivity into existence. In Genesis 2:19, Adam authority by God to name each animal God created. Just as God gave Adam rule and authority over the animals, I believe He's given us that same dominion over our circumstances.
We must recognize the enemy at work in our lives behind the scene and admit that we allow ourselves to be used by him! We love to point fingers and shift the blame when things don't pan out the way they should, but very rarely do we perform a heart check on ourselves. Being angry, bitter, frustrated, short-tempered, and resentful is a conscious decision we make. Hate rushing, prepare the night before and wake up when the alarm goes off. Frustrated, short-tempered, angry, resentful and bitter about life and all that surrounds you, give your cares over to The Lord and He will sustain you!(Psalm 55:22) Don't know how? Ask God to create in you a clean heart and renew a right spirit within you! (Psalm 51:10)
On this journey of life, I've figured a few things out. Some of us don't want the assistance from an almighty all-knowing God to deliver us from ourselves. Some of us are so conditioned to dysfunction and complaining that we've made ourselves content where we are as we've made everyone around us miserable by listening to the same broken record. Either we will trust God or rely on our own abilities, which will surely fail us every time.
Take the time to examine the driving force behind your emotional, mental and spiritual state of mind. If it's not from God then it's from the enemy, there's no in between. Repent and purpose in your heart to be and believe what God's word says about you. Yes, it's hard, but it's not impossible! Have the will and desire to do better, and better will follow!
"Why are you cast down, O my soul, and why are you in turmoil within me? Hope in God; for I shall again praise him, my salvation and my God. I will say of the LORD, "He is my refuge and my fortress, my God, in whom I trust!"
~Psalm 42:11, 91:2