A year ago today,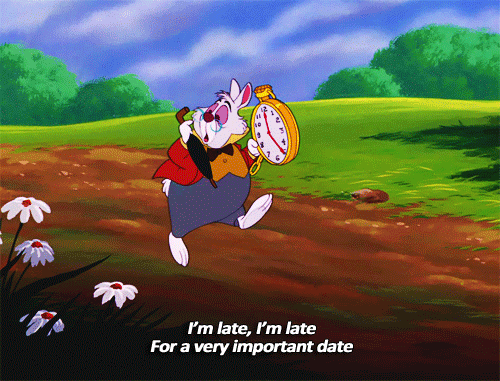 I vividly remember being in a place of hurt and disappointment due to yet another failed relationship with someone I should have never been involved with in the first place. I entered the relationship amid me being apprehensive and unsure that this guy knew who he was as a man. He promised me stability, happiness and said he'd buy me things and do things for me I want used to anyone doing for me. Problem was, my gut, my intuition, my spirit cringed EVERY SINGLE TIME I was around him. I was never attracted to him and forced myself to communicate with him because he was "nice" so I thought. The relationship was full of insecurity, doubt and emotional instability....I was on that emotional roller-coaster Vivian Green sings about... But God got me of QUICKLY! The relationship didn't last 3 good months before he dumped me for some unknown reason and blocked me on ALL of his social medias sites! I was ticked off at first and ego a bit bruised nectar I'm usually the one who does the blocking! Lol I felt some kind of way and quickly came to grips with that fact that "I" allowed myself to get involved with someone whom I deemed not so attractive in the first place. I ultimately made the choice to pursue an relationship just add he did...no one forced me!
Nevertheless, I found myself hurt and disappointed yet AGAIN. Wow, I was so disgusted with me and I asked myself this simple yet profound question...what are you going to do now? I had a previous history of sweeping my pain underneath this invisible rug while tripping over it to get to these next relationship. This time, I sat down on my living room floor and begged God to heal me to the uttermost. I asked God to bring to my remembrance everyone I needed to forgive. I wanted to start from scratch, I wanted to make sure I wasn't harboring unforgiveness. Those I could contact I did just that. It wasn't that I had done something so wrong to these individuals, but I needed to forgive them for mishandling ME. The freedom I received from releasing anger, resentment and bitterness taught me that forgiveness isn't for those who hurt you, but for YOU. Yes, I've heard this a very long time however, THAT was the very moment of clarity for me.
So I felt relieved and placed my focus on learning who I am in Christ first, accepting His forgiveness allowing Him to heal me in His timing NOT mine. I started writing my book and continued to cultivate my relationship with Christ and I changed my outlook on relationships and marriage. I started to align my speech....what I talked about with what I was praying and believing God for. I didn't pray and ask God for a future mate and when loosely talking with friends say "I don't need a man, I'm good just the way I am....they can stay over there!" I knew the power of my confession according to Proverbs 18:21 "Death and life are in the power of the tongue; And they that love it shall eat the fruit thereof." My prayers and everyday conversations was a mirror image of what I believed God to bless me with according to His word!
Three months later I met my now husband and here it is a year later I'm standing to tell you of God's faithfulness! God didn't send me what i was in search of until I FIRST found comfort and peace with THE lover of my soul....HIM. I was a hot mess, dragging baggage and would have probably messed up a good thing because of my past frustrations and then present pain. It was so crazy because the day I laid on my face before God last July was around the same exact time my husband and his then girlfriend broke up! Wow....what would have happened if I had kept going about things my own way ignoring total healing?! I don't want to know because I nor my husband can't imagine ourselves with anyone else.
Whatever you do, please don't rush don't rush; wait on God's timing! God's will is a pillow to rest on, not a burden to carry!
Therefore the Lord waits [expectantly] and longs to be gracious to you, And therefore He waits on high to have compassion on you. For the Lord is a God of justice; Blessed (happy, fortunate) are all those who long for Him [since He will never fail them].
~Isaiah 30:18 AMP~